Top
Apply Now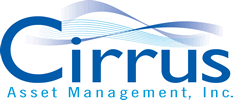 Leasing Consultant
Sherman Oaks, CA 91423
At Cirrus Asset Management, developing loyal customers is our way of life. We strive to be the most trusted, respected, and innovative company in the rental housing industry. We believe excellence in management is not a product but rather a team-oriented process. We enhance the process by recognizing and embracing innovations in both technology and methodology, which in turn maximize property performance for our clients.
We are seeking an engaging and energetic Leasing Consultant that will be responsible for the leasing of apartments, retaining existing residents, and helping to achieve maximum occupancy. We are looking for a highly motivated individual with a strong customer mindset and commitment to the team in Sherman Oaks, CA.
Essential duties and responsibilities:
Show apartments to prospective residents and showcase the advantages of our property.
Secure applications with closing skills and a persuasive sales pitch and guide applicants through each step, completing and verifying all lease applications and sharing the results with applicants.
Answer phones and greet customers and residents. *Complete administrative duties.
Resident relations.
Shop and network effectively with competitive properties, thereby getting a better understanding of the market.
Post ads daily on internet sites such as Craigslist. Audit paid ads for accuracy and high quality. Monitor paid ads and website for content, daily pricing and availability.
Requirements:
Excellent customer service, presentation, and sales skills.
Reliable Transportation - you will need to travel between properties.
Must have strong sales experience and closing skills.
Must have the ability to connect with a variety of people and the ability to manage social media.
Computer skills
The ability to multi-task.
Business attire.
Weekend work required.
Internet savvy.
Benefits:

Bonus Structure
Paid Vacation
Medical, Dental, Vision Insurance
401(k)
Benefits provided
401K Plan
Bonus Program
Dental Insurance
Health Insurance
Internal Training
Life Insurance
Long Term Disability
Optical Insurance
Paid Vacations
Short Term Disability
Jobs like this are also known as:
Leasing Agent
Leasing Associate
Leasing Professional
Leasing Specialist
Part Time Leasing
Sales Associate
Sales Consultant
© 1999 - 2019 apartmentjobs.com | PMJobs.com
Top