Top
This job ad is expired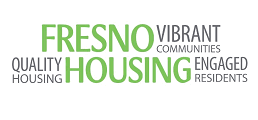 District Manager
Fresno, CA 93721
The Organization

The Fresno Housing, a national leader in developing and maintaining affordable housing communities, works to create vibrant communities, build quality affordable housing, and support the success of approximately 50,000 residents through­out Fresno.
The Position
Under the general direction of the Senior Manager, the District Manager is responsible for overseeing physical, financial and managing operations of the housing portfolio. Incumbent directs assigned staff to achieve financial and occupancy goals, maintain physical condition of properties and enhance operational efficiency.
Desired Competencies
Advanced knowledge in the principles and practices associated with budgets, financial statements, expense control, legal procedures pertaining to leases, violations of covenants, rental agreement terms and conditions, fair housing regulations, tenant-landlord laws, general maintenance, landscape, other physical property issues
Advanced knowledge of administrative and managerial principles and methods, including abilities in goal setting, program development and implementation, staff development, training, motivation, performance evaluation, interviewing, counseling methods, procedures, techniques and public personnel administration
Ability to be cognizant of problems, needs, and attitudes of the physically, socially, and economically disadvantaged.
Ability to prepare complex reports and strategic plans.
Education and/or Experience
Bachelor's Degree in Business Administration, Public Administration, or related field preferred. Must have at least five (5) years of increasingly responsible experience in multi-site property management or asset management with a minimum of two (2) years in a supervisory capacity. An equivalent combination of education and experience may be considered.
Final Filing Date: Open Until Filled
To apply, candidates must submit a fully completed application and a resume through the Fresno Housing online job portal at www.fresnohousing.org/about/careers/.
Benefits provided
401K Match
401K Plan
Bonus Program
Dental Insurance
Empl. Assistance
Health Insurance
Intern Programs
Internal Training
Life Insurance
Optical Insurance
Paid Vacations
© 1999 - 2019 apartmentjobs.com | PMJobs.com
Top