Top
This job ad is expired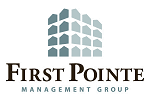 Maintenance Supervisor
Napa, CA 94558
At First Pointe Management Group (FPMG), we specialize in acquiring and developing distinctive properties. We aim to attract and reward the most talented associates in our industry. We aspire to challenge you daily and develop enduring skill sets built on core values like trust, integrity, respect and excellence. We know that every day you can make a difference in someone's life. If you are looking for a rewarding career with a proven career path, FPMG is the place for you!
We have an open opportunity for an Maintenance Supervisor at our 138 unit apartment community located in Napa, Ca. Schedule: Mon-Fri from 8am to 5pm.
Overview:
The Maintenance Supervisor is a vital part of our apartment community's daily operations. Will perform necessary repairs and preventive maintenance throughout the entire property. Our ideal candidate is expected to maintain a high level of quality customer service and professionalism.
Daily Job Functions:
Maintenance projects: Unit Turns and Work Orders
Trouble-shoot: diagnose and correct minor air conditioning failures/heating failures and appliance failures
Repairs minor electrical problems (works with high voltage 110-220 volts)
Repairs minor plumbing problems.
Provides minor carpentry and sheet rock repairs.
Monitor inventory of maintenance and cleaning supplies.
Re-key locks/cut keys as necessary
Inspects the property for safety hazards
Is on-call for emergencies
Must perform all work in accordance with our established safety procedures.
Requirements for Maintenance Supervisor:
*2-3 years of prior experience as a maintenance supervisor or manager.
*3-5 years of prior apartment residential maintenance experience
*High School diploma or possess GED equivalency.
*Knowledge of the following: carpentry, plumbing, electrical, painting, air conditioning, etc.
*HVAC Certified is preferred.
*Ability to work with all types of people and understand problems of residents.
*Must be able to pass a criminal background check, have a valid Driver's License and auto insurance.
About this Role:
Schedule: Monday through Friday
Shift: 8 am to 5 pm
Location: Napa, Ca
Compensation: Competitive salary range
Benefits: Full Benefits Package
What's in it for YOU?
*We offer competitive compensation and excellent benefits including: * Medical, Dental, Vision * 401(k) plan * Life and Long Term Disability Insurance * Paid time off and holidays*Personal and Professional Development Opportunities* Housing Discounts* Tuition Reimbursement
Please submit your online application through this link:
https://workforcenow.adp.com/m...
Benefits provided
401K Plan
Dental Insurance
Health Insurance
Internal Training
Life Insurance
Optical Insurance
Paid Vacations
Short Term Disability
Jobs like this are also known as:
Community Maintenance Manager
Facilities Manager
Maintenance Director
Maintenance Manager
Maintenance Supervisor
Service Manager
Service Supervisor
Superintendent
© 1999 - 2019 apartmentjobs.com | PMJobs.com
Top