Top
Apply Now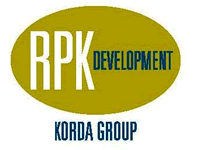 ASS'T PROPERTY MANAGER-TAX CREDIT (TCAC)
Woodland, CA 95776
We are searching for that "superstar" Assistant Property Manager! Could you be "The One"?
RPK Development Corp is seeking an experienced Assistant Property Manager well versed and current in all aspects of Tax Credits for a 170+unit apartment community in Woodland, CA (near Davis). Candidates with Tax Credit (TCAC) experience will be given first consideration.
This is not an on-site position and you will not live on the property. This is a Tuesday-Saturday schedule.
Under the direct supervision of the Community Manager you will assist in the daily activities of running the apartment community.
Job Summary
• Assists in conducting the annual recertification for all residents in accordance with Company and tax credit guidelines.
• Interacting with current and prospective residents.
• Fosters a positive, active and collaborative relationship with residents, communities and associated agencies.
• Assisting in all aspects of leasing including, but not limited to touring, accepting and processing applications, phones, call backs and thank you cards.
• Preparation of correspondence such as rent charges, eviction notices, collections, etc.
• Complete tenant move-ins and move-outs in compliance with all company procedures.
• Conduct unit inspections.
• Maintain the safety and security of the apartment community at all times.
• Daily reports.
• All other duties assigned by supervisor.
Qualifications
• Must have at least 2 years of hands-on Tax Credit experience
• Yardi Voyager experience a MUST, RentCafe a plus
• PayScan and RentCafe a huge plus
• Bilingual Spanish/English preferred
• Basic math proficiency required
• Highly motivated and able to work independently
• Ability to handle pressure due to complexity and time sensitivity
• Excellent organizational skills; attention to details, strong verbal and written communication skills
• Works patiently, professionally and cooperatively with residents, providing exceptional customer service at all times
• Preserves and respects resident and applicant confidentiality
We offer a competitive hourly rate and benefits.
For immediate consideration, please forward your resume and cover letter. Please reference "Sac TC Asst Mgr" in the subject line.
We are an Equal Opportunity Employer, and provide a SMOKE FREE workplace.
Benefits provided
401K Plan
Dental Insurance
Health Insurance
Internal Training
Life Insurance
Optical Insurance
Paid Vacations
Personal Days
Jobs like this are also known as:
Assistant Business Manager
Assistant Community Director
Assistant Community Manager
Assistant Property Manager
© 1999 - 2019 apartmentjobs.com | PMJobs.com
Top