Top
Apply Now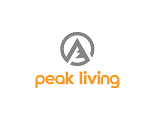 Maintenance Technician
Sacramento, CA 95832
Peak Living LLC is currently seeking qualified Service Technicians. Qualified candidates should forward resumes in PDF or Word format.
Summary
Under the direction of the Service Manager, the Service Technician is an active member of the maintenance team and responsible to learn Peak Living policy and acquire skills.
Category
Non-exempt Hourly
Hours
Typical range of hours is based on the community needs and may require weekends and after hour emergency services. Workdays may be adjusted based on community needs. Full Time: 5 days per week, 8 hours per day. (Minimum of 32 hours, average 40 hours).
Knowledge / Skills / Ability
Basic working knowledge of grounds/common area maintenance, service requests, and apartment preparation.
Must have basic knowledge of HVAC and become CFC certified within 90 days of employment.
One year with professional apartment management firm.
Perform all work that produces clean, safe, and attractive common areas, including pools, laundries, clubhouses, parking lots, etc.
Cleaning and maintenance as directed by service manager.
Inspect all common areas and building systems continually and report deficiencies to service supervisor.
Perform all service requests in compliance with Peak Living policy.
Prepare vacant apartments for leasing in accordance with the set schedule.
• Attend any required Peak Living maintenance training.
Responsibilities
Peak Living LLC offers a competitive compensation package including monthly and quarterly bonuses, health, vision, dental and life insurance and discounted rent program.
Benefits provided
401K Match
401K Plan
Bonus Program
Dental Insurance
Health Insurance
Life Insurance
Optical Insurance
Paid Vacations
Personal Days
Jobs like this are also known as:
Apartment Maintenance
Assistant Maintenance
Facilities Technician
Maintenance - Intermediate
Maintenance Engineer
Maintenance Technician
Make Ready Technician
Service Technician
© 1999 - 2019 apartmentjobs.com | PMJobs.com
Top