Top
Apply Now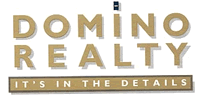 Maintenance Technician
Los Angeles, CA 90024
Experienced Maintenance Technician
If you have 5 years' experience in Apartment Maintenance, we may have a career for you. Must have your own tools and be able to complete work orders using internet and cell phone.
· Analyze equipment failure, determine cause and make necessary adjustments and repairs.
· Order parts and supplies for work orders and make apartments ready for move-in.
· Respond to work orders in a timely and professional manner.
· Plumbing - Snaking drains, soldering, installation of sinks, and toilets.
· Troubleshoot plumbing leaks.
· Troubleshoot electrical problems.
· Painting, Patching – General maintenance to keep property clean at all times.
· Must be able to converse clearly, and professionally in English, read and understand verbal and written instructions.
· Must have a clean driving record and reliable transportation
· No on-site housing available.
Excellent compensation and great benefit package including medical, dental and 401k match.
Benefits provided
401K Match
401K Plan
Dental Insurance
Empl. Assistance
Health Insurance
Internal Training
Life Insurance
Long Term Disability
Optical Insurance
Paid Vacations
Personal Days
Short Term Disability
Jobs like this are also known as:
Assistant Service Manager
Assistant Service Supervisor
Electrical Technician
Floating Maintenance Technician
Floating Service Technician
HVAC Technician
Lead Technician
Maintenance - Advanced
Senior Maintenance Technician
Union Maintenance Technician
© 1999 - 2019 apartmentjobs.com | PMJobs.com
Top