Top
This job ad is expired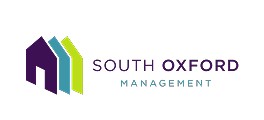 Lead Maintenance - PECR
Bedford, TX 76021
Overview

We are growing! We are hiring! We are South Oxford Management LLC, a full-service property management company with a portfolio of 48 communities across Texas, Florida, Georgia and Connecticut with over 12,000 apartment units (and counting). We are dedicated to offering an exceptional experience to our residents and team members. Our owners bring years of expertise in the industry to South Oxford Management LLC, assuring quality in every aspect of our business. From asset management to leasing, we are passionate about making positive experiences for people. From our residents to our team members, we are committed to putting people first in everything we do. If this sounds like a team you would like to join, apply today.
Responsibilities
How You Will Contribute
The Lead Maintenance is responsible for performing various maintenance functions that are necessary to maintain and enhance the value of the community in addition to supervising the maintenance team. They work with the maintenance team to ensure that the quality of work meets the standards set by the company and the owner.
Things You Will Do
Hire, train and supervise all maintenance team members though a positive mentoring approach
Take ownership and lead by example
Empower team members to take on new challenges and bring new ideas to the forefront
Delegate, oversee and inspect work performed by maintenance team members
Schedule team members so that maintenance is available for emergency purposes around-the-clock
Train and assist in development of all maintenance team members
Conduct safety meetings with Service Technicians
Think safety first and ensure that unsafe conditions are corrected promptly
Maintain accurate records regarding preventive maintenance, service requests (received and completed), expenditures, apartment make-ready status, work-in-progress, etc.
Schedule and ensure all make-ready repairs and service are completed correctly and on schedule
Maintain adequate inventory of spare parts and maintenance materials to handle most common repairs and situations
Provide outstanding customer service to residents and future residents
Take pride in the apartment community; visually inspect and address areas of concern, keep community clean and make note of service needs
Be mindful of the condition of the community and initiate action to correct unsafe conditions; e.g. broken gates leading to pool, broken steps, open holes, broken/burned out exterior lights
Diagnose and perform maintenance/repairs including but not limited to HVAC, plumbing, electrical and pool maintenance
Schedule and perform routine preventive maintenance
Think safety first and ensure that unsafe conditions are corrected promptly
Communicate effectively with residents, future residents, visitors, vendors and team members while presenting a positive, professional image
Perform additional duties as assigned by the Community Manager
Qualifications
Things You Will Need
A high school education or equivalent is required (college hours preferred).
Three or more years of experience in property maintenance or equivalent field
Experience leading others
General knowledge of all things pertaining to property maintenance
Must have the knowledge and ability to perform the following duties:

repair/replace locks, smoke alarms
replace screens
appliance repair
electrical repairs
roofing inspection/minor roof repair
change AC filters
plumbing repairs
replace broken windows
carpet and pad repair/replacement
comply with OSHA regulations
perform HVAC repairs

Must have a valid driver's license and reliable transportation
Must have HVAC license
Must be state certified for extermination
Must be able to lift 80-100 lbs. on a regular basis
Must be able to walk the property which includes climbing stairs
Must be able to bend, stoop, squat, kneel, climb stairs, push, pull, reach, carry supplies and stand for extended periods of time
Must be able to live at the community where employed and be available to assist in after-hours emergency situations
Must be available for night/weekend call duty
What We Will Provide You
South Oxford Management LLC provides a range of insurance options and benefits for our full-time team members. Including:
Comprehensive training
Competitive salaries and bonuses
Paid vacation, sick days and holidays
401(k) plan with a company match
Medical (Low PPO, High PPO)
Dental (PPO, HMO)
Vision
Employer Paid Basic Life Insurance
Employer Paid Accidental Death & Dismemberment Insurance
Employer Paid Long Term Disability
Employee Referral Program
Employee Apartment Discounts
Employee Awards and Recognition
Career Advancement Opportunities
You're exceptional. Let us make you feel it. Join our team.
South Oxford Management LLC is proud to be an Equal Opportunity Employer EOE/M/F/D/V/SO.
South Oxford Management LLC is committed to providing a work place that is free from the use, sale, possession, or distribution of illegal drugs and alcohol as well as free from the abusive use of legal drugs or alcohol. All job applicants are required to take and successfully complete a drug and/or alcohol test before they will be permitted to begin employment. Applicants that refuse to take a test or do not cooperate with the test representatives will not be permitted to begin employment. If a test yields a positive result for drugs or alcohol, the Company may withdraw the offer of employment to an applicant where permitted by state law.
Jobs like this are also known as:
Apartment Maintenance
Assistant Maintenance
Facilities Technician
Maintenance - Intermediate
Maintenance Engineer
Maintenance Technician
Make Ready Technician
Service Technician
© 1999 - 2019 apartmentjobs.com | PMJobs.com
Top