Top
Apply Now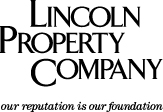 Maintenance Supervisor
Glendale, CA 91201
Lincoln Property Company is searching for an experienced Maintenance Supervisor to join our growing team in Southern California. The Maintenance Supervisor is responsible for the overall day to day maintenance operations of the community including scheduling, vendor relationships, team building and leadership, training, risk management, and personnel management. The person must be capable of completing or administering the following job functions:
Assure resident requested service orders are completed on a timely basis. (standard turnaround time for completion of service requests is 24 hours, unless circumstances dictate otherwise.)
Maintain the property appearance and maintain a cleaning schedule that keeps the property looking its best.
Assure all assigned maintenance work on vacant apartments is completed within the standard of 7 days or 5 business days.
Comply with all OSHA regulations and any applicable laws in your area regarding health, safety, or environment.
Order maintenance supplies with approval from Business Manager.
Train and supervise newly-hired Service Technicians and/or Porters.
o Fair housing training
o Preventive maintenance
o Turn quality
o Status boards
o Work with RTC on training program for service
Ensure building lights and timers are working properly.
Install new appliances as necessary. Must have knowledge of microwaves, stoves, refrigerators, dishwashers and side by side washers and dryers.
Assist Business Manager/office personnel as needed in emergency situations.
Consult with Business Manager and/or Regional Property Manager on major repairs, capital improvements, replacements and/or contracts.
Attend meetings and seminars as requested by Business Manager, Regional Property Manager or Maintenance Director.
In addition, the Maintenance Supervisor must complete the following job functions:
Budget Control & Supervision
o 10% under budget monthly
o Budget logs current
o Purchase order logs current
o Communicate variances
o Turn cost monitoring and pricing structure
o Evaluate utility usage and costs
Key Control
o Key logs up to date
o Contractor key control
o Locks changed on vacant units according to policy
Staff Management and Personnel Issues
o Scheduling of Service Techs and/or Groundskeepers
o Conduct 90-day and annual performance reviews
o Control and Monitor Overtime
o Assist in Recruitment/Interview Process
o Assist in Education and Motivation
o Hold Quarterly educational/motivational seminars
Assist in preparation of monthly staff meetings
Involvement in the local Apartment Association is encouraged
Address property liability concerns with RPM
Contract Review
o Implementation
o Execution and appropriate signatures
o Update monthly contract expiration chart by property
Reduce turnover
Recommend Capital Improvements
Oversee capital projects under direction of RPM or RMD (Regional Maintenance Director)
Prepare scopes under direction of RMD
Submit projects for bidding under direction of RPM or RMD
Understand each owners capitalization policies and procedures under direction of RPM or RMD
Vendor Management
o Vendor files
o Insurance certificates
o Quality of workmanship
o Invoicing and procedures
Note: The responsibilities and requirements of this position may vary with different regions and/or communities, due to market conditions or owner/client requirements.
Bilingual is preferred.
Qualifications
The following qualifications must be met to be considered for the position of Maintenance Supervisor. Minimum of 5 years experience in a Lead Supervisor role. Must be able to lift 80-100 lbs on a regular basis. Must have a valid drivers license and reliable transportation. It is preferred if the prime candidate can live at the community at which you are employed, and/or be available to assist in after-hours emergency situations. Must be available for night/weekend call duty. Must have the knowledge and ability to perform the following duties: a) plumbing repairs b) repair/replace locks, smoke alarms c) replace screens d) appliance repair e) electrical repairs f) roofing inspection/minor roof repair g) change AC filters h) HVAC repairs (must have HVAC license) i) extermination (Texas--must be certified) j) replace broken windows k) carpet and pad repair/replacement l) comply with OSHA regulations m) computer experience helpful n) must be able to meet apartment turns dates and service request deadlines without the regular use of vendors.
Education
High school diploma or equivalent. HVAC certification required. Pool certification preferred. Yardi experience a plus.
The position requires a seasoned Maintenance Supervisor with broad experience, a good leader, and has good communication skills. This property is new construction located in Glendale, CA.
Benefits provided
401K Match
401K Plan
Bonus Program
Dental Insurance
Empl. Assistance
Health Insurance
Internal Training
Life Insurance
Long Term Disability
Optical Insurance
Paid Vacations
Short Term Disability
Jobs like this are also known as:
Community Maintenance Manager
Facilities Manager
Maintenance Director
Maintenance Manager
Maintenance Supervisor
Service Manager
Service Supervisor
Superintendent
© 1999 - 2019 apartmentjobs.com | PMJobs.com
Top