Top
Apply Now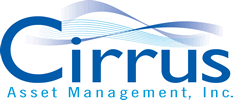 Maintenance Technician
Van Nuys, CA 91406
We are seeking a bright and energetic Maintenance Techinician for a 392-unit community in Van Nuys, CA

POSITION RESPONSIBILITIES BUT NOT LIMITED TO:
Complete daily make ready and work orders as scheduled.
Routinely walks property to clean the grounds, also checking for problems to report back to Supervisor.
Ensures all safety precautions are followed while performing work.
Maintain good working relationship with all staff members.
Maintains assigned equipment in good working condition.
Performs maintenance and repairs in areas of carpentry, electrical, plumbing, mechanical, painting, and other building repairs. This position will also include painting.
Follows safety procedures and maintains a safe work environment.
Ability to respond to emergencies in a timely manner.
Be able to complete all forms required.
Provide exceptional customer service.
Have a valid driver license/insurance and reliable vehicle.
Be on a call emergency service rotation.
Applicants must pass a background & drug screening check.
Strong customer service, communication, and interpersonal skills required.
Ability to lift 50-100 lbs following appropriate safety procedures; Work in an upright standing position for long periods of time; Crawl in small and tight spaces; Work in different environmental working conditions (e.g. heat, cold, wind, rain); Walk and climb stairs; Reach with hands and arms; Communicate, receive and exchange ideas and information by means of spoken and written word;
Ability to quickly and easily navigate the property/building as required to meet the job functions.

We offer a competitive compensation package including Vacation, Medical, Dental and Life Insurance options.
Benefits provided
401K Plan
Dental Insurance
Health Insurance
Life Insurance
Long Term Disability
Optical Insurance
Paid Vacations
Short Term Disability
Jobs like this are also known as:
Apartment Maintenance
Assistant Maintenance
Facilities Technician
Maintenance - Intermediate
Maintenance Engineer
Maintenance Technician
Make Ready Technician
Service Technician
© 1999 - 2019 apartmentjobs.com | PMJobs.com
Top