Top
Apply Now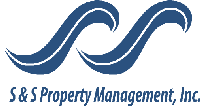 Assistant Manager
Fullerton, CA 92831
S & S Property Management, Inc. is a full service property management company specializing in the management of multi-family apartment buildings in Orange County, California. We currently serve the communities of Fullerton and Buena Park.
We have an exciting opportunity for a motivated, reliable, and experienced Assistant Community Manager. We offer a competitive salary, including commissions, and exceptional benefits: comprehensive medical, dental, vision, 401k plan, paid holidays, vacation days, sick days, housing discount and much more.
ESSENTIAL FUNCITONS AND DUTIES – Responsibilities include, but are not limited to:
Answer incoming calls and handle accordingly
Warmly greet prospective residents, determine needs and preferences, tour prospective residents through community
Professionally present community and apartments
Assist prospective residents complete lease applications, process verifications, and notify prospective residents of the results
Accept service requests from Residents and deliver to Maintenance team for prompt processing
Assist in collecting rents and making deposits
Maintain accurate records, issue violation notices, prepare lease documents and related paperwork
Update daily vacancy reports, Monday update reports, activity reports, etc. on a daily basis and provide information to Property Manager
Maintain awareness of local market conditions and trends
Enforce company policies and community rules with consistency
QUALIFICATIONS AND DESIRED SKILL SET:
We prefer applicants with 1+ years of property management experience in a similar role
Weekend availability is required
Positive attitude
Excellent customer service and communication skills
Must be computer literate
Must be team oriented
Experience with Yardi is a plus
Successful completion of background check, credit check, E-verify, and drug test required for all team members. Compensation varies with experience. We are an Equal Opportunity Employer.
If you would like to be a part of our growing S & S team and meet the requirements, email us your resume TODAY! We look forward to hearing from you.
Benefits provided
401K Match
401K Plan
Bonus Program
Dental Insurance
Health Insurance
Life Insurance
Optical Insurance
Paid Vacations
Jobs like this are also known as:
Assistant Business Manager
Assistant Community Director
Assistant Community Manager
Assistant Property Manager
© 1999 - 2019 apartmentjobs.com | PMJobs.com
Top