Top
Apply Now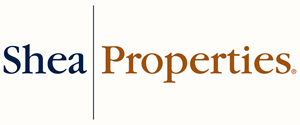 Assistant Community Manager
Fountain Valley, CA 92708
Shea Properties – Find Awesome.
Shea Properties is always looking for talented people who are interested in beginning or continuing their careers in real estate. With a portfolio that includes 8,600 apartment units and 4.9 million square feet of commercial space in California, Colorado and Washington—and an amazing pipeline of future projects—Shea Properties can help you find your awesome. Our associates love the collaborative, supportive, family-friendly work environment. Our leadership team encourages input at all levels and embodies Shea's Core Values of Honesty and Integrity, Respect for Others, Teamwork and Competitive Spirit. Learn more about us on WorkWithShea.com and follow the VIEW ALL JOBS link to apply.
Description
The Assistant Community (Property) Manager assists the Community Manager in the successful site management of the apartment community providing the necessary leadership, guidance and motivation to ensure a positive working environment and quality community living. The Assistant Community Manager is responsible for administering the day-to-day leasing office operations and is responsible for overseeing all computer input of the apartment community. The Assistant Community Manager directs the leasing staff, and works with the Community Manager to recommend marketing and leasing strategies designed to meet the goals of Shea Properties.
Job Duties
Leads and participates in lineup each morning.
Ensures craigslist ads are posted daily.
In conjunction with the Community Manager, supervises the input of all data into designated property management software and processing of related reports.
Reviews and approves move out statements (SODA), ensuring all statements are completed timely in accordance with state law and that all charges are necessary and accurate as outlined in Shea Properties policies.
Reviews and approves resident rental applications for move-ins in a fair and consistent manner in accordance with Fair Housing requirements and Shea Business Properties' policies and procedures.
Assists in negotiation of rent increases and lease renewals with residents and supports the Community Manager in the execution of all necessary documents to implement all approved rental increases.
In conjunction with the Community Manager, coordinates with Leasing and Maintenance staff a calendar of scheduled move-ins, ensuring all move-in appointments are completed and all apartments are inspected prior to move-in.
In conjunction with Community Manager reviews Yieldstar each morning and submits pricing recommendations.
Maintains all residents and vendor files, ensuring completeness and accuracy of all paperwork and documentation.
Under the direction of the Community Manager, ensures the preparation and delivery of all legal and formal notices, including Three Day or 30 Covenant to Quit, Rent Increase Notices, Late Charge Notices, and Notices of Violation of Community Rules and Regulations, in accordance to California Civil Code and Shea Properties policy and procedure.
Ensures the maintenance of all account records and transactions including NSF's, Rent Allowances, Concessions, Rent Increases, Utility Billing Collection, and other management approved debits/credits.
Prepares beginning of the week (Monday Morning) reports in an accurate and timely manner.
In conjunction with the Community Manager, directs the functions of the leasing office, supervise the leasing staff's daily activities and the preparation of all leasing paperwork and documents related to residency. Ensures schedule of leasing staff to ensure proper staff levels in anticipation of traffic demands and workload.
Acts as gate keeper for Avid Exchange
Prepares work orders and submits for approval in Go Cart.
Assists in the development, preparation and administration of the capital and operating budgets for the property.
Participates in staff selection process. Recruits, hires, and trains all leasing staff under the approval and direction of the Community Manager.
Prepares annual reviews for all direct reports, sets Incentive-Based Compensation Bonus Plan (IBC) goals and objectives and implements Professional Development Plans (PDP) for all associates.
Supports and motivates staff to participate in company sponsored classes and provided training, with the objective of completing PDP and individual goals. Ensures compliance with all mandatory training.
Oversee and/or conduct weekly sales "leasing fundamentals" meetings, sign and submit fundamentals to Regional Manager for review.
Supports industry networking and encourages direct reports to participate in industry association functions.
Performs other duties as assigned. Actual job duties and responsibilities may vary depending on the size of the community.
Handle on-call duties, as directed by supervisor.
Technical/Professional Knowledge (Knowledge/Skills, Education, and Experience)
Effective oral and written communication skills; ability to give clear direction and respond to inquiries.Must be able to speak effectively before groups of customers or associates of the organization.
Understanding of accounting principles and budget process. Ability to read and interpret numerical information. Basic understanding of the budgeting process.
Basic understanding of marketing concepts; analyzing data; and report writing.
Customer service experience required in at least one of the following industries: property management, hospitality, retail, and real estate.
Negotiate and resolve conflicts.
Proficient with Microsoft Office products (Word/Excel/Outlook) and Yardi & Yieldstar preferred.
Prior experience in managing a staff (supervise, train, coach, develop, motivate, interview, hire, terminate) and lead by example.
High School Diploma or equivalent. Some college level courses preferred.
Minimum of 2 years property management experience with at least 1 year at the management level.
Apply At: https://chm.tbe.taleo.net/chm0...
Shea Properties is an equal opportunity employer and considers qualified applicants for employment without regard to race, color, creed, religion, national origin, sex, sexual orientation, gender identity and expression, age, disability, or Vietnam era, or other eligible veteran status, or any other protected factor.
EOE/M/F/D/V
Benefits provided
401K Match
401K Plan
Bonus Program
Dental Insurance
Empl. Assistance
Health Insurance
Internal Training
Life Insurance
Long Term Disability
Optical Insurance
Paid Vacations
Personal Days
Short Term Disability
Jobs like this are also known as:
Assistant Business Manager
Assistant Community Director
Assistant Community Manager
Assistant Property Manager
© 1999 - 2019 apartmentjobs.com | PMJobs.com
Top