Top
Apply Now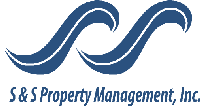 Maintenance Technician
Fullerton, CA 92831
Property Maintenance Technician
About this job
S & S Property Management, Inc. is a full service property management company specializing in the management of multi-family apartment buildings in Orange County, California.
We have an exciting opportunity for a motivated, reliable, and experienced Property Maintenance Technician. We offer a competitive salary, including commissions, and exceptional benefits: comprehensive medical, dental, vision, 401k plan, paid holidays, vacation days, sick days, housing discount and much more.
ESSENTIAL FUNCITONS AND DUTIES "" Responsibilities include, but are not limited to:
Routinely perform duties to restore apartments to "make ready" status
Perform building and common area upkeep on a daily basis
Diagnose and perform minor and routine maintenance/repair in a timely and professional manner
Assure all service requests are completed on a daily basis
Accurately document work performed on service request, including parts
Promote good public relations with residents, co-workers, and company staff
Assist in keeping grounds neat and free of litter
Perform effective emergency maintenance (after hours) as required
Perform, and report on, all work according to the safety standards of the company, OSHA and health codes
QUALIFICATIONS AND DESIRED SKILL SET:
Applicants are required minimum of 3 years maintenance tech experience at apartment community
HVAC certification and Yardi experience preferred
Weekend availability is required

Rotating after hour on call maintenance emergencies
Work schedules of Mon-Fri or Tues-Sat

Tools: must be knowledgeable and skilled in the safe use and maintenance of the following:

Hand Tools: Wrenches, screwdrivers, grips, hammer, saws, etc.
Power Tools: Grinder, sander, drill, saws, etc.
User-Moved Aids: Dollies, hand trucks, stepladders, etc.
Mechanical Equipment: Motors, pumps, compressors, electric and hand powered augers, etc.

Positive attitude
Must be team oriented
Successful completion of background check, credit check, E-verify, and drug test required for all team members. Compensation varies with experience. We are an Equal Opportunity Employer.
If you would like to be a part of our growing S & S team and meet the requirements, email us your resume TODAY! We look forward to hearing from you.
Benefits provided
401K Match
401K Plan
Dental Insurance
Health Insurance
Life Insurance
Optical Insurance
Paid Vacations
Jobs like this are also known as:
Apartment Maintenance
Assistant Maintenance
Facilities Technician
Maintenance - Intermediate
Maintenance Engineer
Maintenance Technician
Make Ready Technician
Service Technician
© 1999 - 2019 apartmentjobs.com | PMJobs.com
Top