Top
Apply Now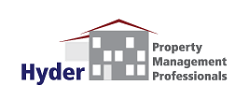 Maintenance I
Oceanside, CA 92054
Hyder & Company is seeking a full time maintenance person for a 32 unit Apartment Community. Salary and benefits.
ESSENTIAL FUNCTIONS:
Assist in the development of the maintenance plan for the overall efficient operation of the project, perform all necessary work, inspect and evaluate physical condition of buildings and grounds, plus schedule and provide continuing repair and maintenance work as prescribed below.
In order to qualify for this position an employee:
Must have the ability to speak, read, write and understand English. Be able to comply with both written and verbal instructions given in English.
Must be able to follow the Injury and Illness Prevention Plan, and have the ability to read all safety and warning labels and follow written and verbal instructions.
Must have the specific ability to follow & give technical instructions.
Must be able to on a daily basis, lift up to 50 pounds, have manual dexterity with both hands and arms, climb stairs, and ladders. On a daily basis it may be necessary to move heavy objects, such as, furniture and major appliances.
The Employee will be expected to:
Become knowledgeable in all safety precautions to be taken when working at various jobs. Any violation of Company Safety Policies may be cause for immediate termination.
Work on a continuous basis and be prompt.
Adhere to the work schedule as approved by supervisor and according to the needs of the property.
Attend educational courses as directed by Human Resources or Supervisor and pass Agency-required or Employer tests.
Keep personal calls, social networking, and cell phone usage limited to breaks and emergency needs.
Present a professional appearance, dressing according to Employee Handbook, wearing the appropriate shoes and clothes as per Hyder's Injury and Illness Prevention Plan.
The Employee's responsibilities will include but are not limited to the following:
Meet with site manager weekly to discuss the needs of the property and monthly to go over the budget.
Assist in planning and implementation of Preventive Maintenance Plan and semi-annual inspections for the property.
Prepare a weekly work schedule for the manager to review, coordinate tasks to assure timely completion of work orders, repairs to the buildings, and exterior areas. Work with the manager to set an on call schedule for weekend and after hour maintenance emergencies including assignment of the afterhours' emergency phone and following the Crisis Management Plan when needed.
Plan and perform all work in house at no additional labor cost to the project, this includes but is not limited to: electrical, plumbing, heating, ventilating, air-conditioning, watering systems, mechanical equipment, exterior lighting and perform all interior and exterior janitorial work, maintaining public areas, such as, halls, common areas and laundry rooms. Maintain parking lots and other common areas to include sweeping, striping, patching and policing, as well as playground equipment maintenance and repair. Interior apartment maintenance, painting and cleaning vacant apartments, repairing doors, locks, screens, windows, and cabinets. If applicable, maintain plantings and irrigation system including all mowing, trimming, edging, pruning, cultivating, aerating, fertilizing and watering.
Respond to written requests from tenants reporting a need for repairs (work orders). Take prompt corrective action on deficiencies, completing emergency requests right away and non-emergency requests in 24 to 72 hours.
Safeguard, account for and maintain tools, equipment and inventory supplies, and all property owned by the project.
Maintain OSHA/MSDS/Safety Center/Safety Meetings
Obtain labor and material costs and completion estimates for major repairs, renovations or replacement of equipment. Be responsible for the completion of any such work or purchases once approved by the supervisor. Make certain that no purchases of supplies, equipment or services are made by anyone without the prior approval of the project manager and supervisor along with PO#.
Make certain on a daily basis that time card is updated.
The position requires a great deal of personal contact with other people. Maintenance must maintain good working relations with vendors, other employees and establish good resident relations in a strictly professional manner.
In some instances the employee will:
Be required to be bilingual in English and Spanish.
Be able to report in English to supervisory staff and authorities any emergency conditions that may exist from time to time. Then must have the flexibility to follow through on the handling of said emergencies in accordance with the Crisis Management Procedure.
Be asked to assist in the maintenance of other properties or the training of new maintenance personnel.
Perform such duties as may be requested from time to time by their Supervisor.
Education
High school diploma or equivalent minimum. 3-4 years maintenance experience highly desirable.
Benefits provided
Dental Insurance
Empl. Assistance
Health Insurance
Internal Training
Life Insurance
Optical Insurance
Paid Vacations
Personal Days
Jobs like this are also known as:
Assistant Service Manager
Assistant Service Supervisor
Electrical Technician
Floating Maintenance Technician
Floating Service Technician
HVAC Technician
Lead Technician
Maintenance - Advanced
Senior Maintenance Technician
Union Maintenance Technician
© 1999 - 2019 apartmentjobs.com | PMJobs.com
Top