Top
This job ad is expired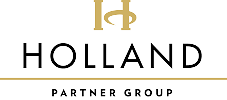 Community Operations Assistant
Vancouver, WA 98660
Our team is growing and we want you to be a part of it!
The Community Operations Assistant provides support to of a portfolio of properties in their financial operations. They work closely with on-site property management teams and the corporate team with a goal of providing exceptional customer experience to internal and external customers in accordance with Holland Partner Group's core values.
While we find that no two days are the same, the Community Operations Assistant can expect to find themselves processing accounts payable, preparing notices for residents and providing administrative support to the back-end operations of the property.
We are looking for someone with at least one year of experience in multi-family housing who wants to take the next step in their career!
Holland Partner Group is an investment company based in Vancouver, WA. We spend our days providing exceptional services in the areas of property management, construction, development, redevelopment and acquisitions of multi-family housing. Holland is a growing organization where we value innovation, collaboration, & good old-fashioned hard work. We pride ourselves on being the best at what we do and having a great time while we do it! We are one team that is encouraging, supportive, responsive and collaborative to achieve exceptional results. We believe that within a relationship of trust and integrity there is creativity, collaboration, and support which enables Holland to draw on the full team's capabilities, supporting the exceptional outcomes Holland is known for.
We LOVE our jobs! Apply today and find out why.
Benefits provided
401K Match
401K Plan
Bonus Program
Dental Insurance
Empl. Assistance
Health Insurance
Internal Training
Life Insurance
Long Term Disability
Optical Insurance
Paid Vacations
Personal Days
Jobs like this are also known as:
Activities Director / Resident Services
Community Ambassador
Concierge
Customer Service Representative
Resident Services Coordinator
© 1999 - 2019 apartmentjobs.com | PMJobs.com
Top