Top
Apply Now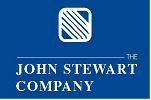 Multiple-Site Leasing Agent
Los Angeles, CA 90061
COMPANY SUMMARY:
The John Stewart Company is a full-service housing management, development and consulting organization that began in 1978 with a commitment to providing high quality service in the affordable housing sector. We work to enrich the lives of our residents and employees, while delivering our services cost‐effectively, efficiently and with the highest levels of professionalism, compassion, integrity and respect.
$15.00/hr. **Multiple Site Position, Travel Required**
SUMMARY OF THE POSITION:
The Leasing Agent works as part of a team under the direction of Property Manager, to lease units and provide customer assistance to the clients of the company and the property. The Leasing Agent must relate well to people, exercise good judgment and discretion when interacting with residents, vendors and co-workers.
Responsibilities
Process, complete and maintains accurate resident files at move-in within established regulatory guidelines.
Markets units in accordance with an approved marketing plan which considers all federal, state, local and regulatory requirements.
Ensure resident selection program compliance-HUD, TCAC, Home Program, RHCP, CAL HFA, AHP etc.
Schedule move-ins and prepare lease agreements and other related documents.
Prepares daily, weekly and monthly reports as assigned.
Process resident program re-certifications and renewals in a timely manner.
Any additional administrative, compliance, marketing and lease-up duties assigned.
Qualifications
High school diploma or GED required. BS degree and management experience is desirable.
Basic mathematical skills with excellent reading, writing and communication skills in English.
Knowledge of Microsoft Word, Excel and Outlook. Boston Post software knowledge is a plus.
Reliable transportation to commute to other property locations.
Must have 1-2 years leasing experience with HUD/Tax Credit properties.
Equal Opportunity Employer
Jobs like this are also known as:
Leasing Agent
Leasing Associate
Leasing Professional
Leasing Specialist
Part Time Leasing
Sales Associate
Sales Consultant
© 1999 - 2019 apartmentjobs.com | PMJobs.com
Top