Top
Apply Now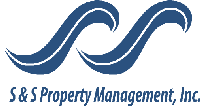 Regional Maintenance Director (RMD)
Fullerton, CA 92831
S & S Property Management, Inc. is a full-service property management company specializing in the management of 8 multi-family apartment buildings in Orange County, California. We currently serve the communities of Fullerton and Buena Park.
We have an exciting opportunity for a motivated, reliable, and experienced Regional Maintenance Director (RMD). The RMD will maintain the high-quality condition of the properties we oversee while providing supervision and assistance the Property Maintenance Supervisors and their Maintenance Teams. The RMD will also provide excellent customer service, establish quality control and supervise preparation of move-ins while operating within an approved budget.
We offer a competitive salary and exceptional benefits: comprehensive medical, dental, vision, 401k plan (w/match), paid holidays, vacation days, sick days, housing discount and much more.
ESSENTIAL FUNCITONS AND DUTIES – Responsibilities include, but are not limited to:
Responsible for Maintenance Teams as well as renovations and various aspects of Capital Improvement projects
Establish, implement, train, and monitor maintenance guidelines for Maintenance Teams, included, but not limited to, safety on the job, preventative maintenance, make ready, and scheduling techniques.
Ensure prompt and efficient service by the Maintenance teams to all residents
Participate in scheduling and preventative maintenance planning
Participate in annual budget planning and provide input to vendor selection
Provide constructive feedback to Property Managers, Regional Property Manager, and Executive Management regarding properties and Maintenance Team members
Ensure that interior/exterior maintenance, capital improvements, purchasing and workplace safety are performed in accordance with company standards and procedures in accordance with local, state, and federal laws.
Areas of responsibilities include: pre-planning, making recommendations, writing scopes of work, obtaining bids, project initiation, design, construction, project closeout, and warranty
Responsible for establishing and maintaining policies and procedures as they relate to routine maintenance and capital improvement projects.
Responsible for assisting in the timely process of capital improvement projects on the properties
Ensure the status of completion, quality of workmanship and compliance with all project documents and plans of any assigned project and routine maintenance
QUALIFICATIONS AND REQUIREMENTS:
A minimum of 5 years experience as a Regional Maintenance Director, Project Manager, or Supervisor with previous multi-site or 900+ units experience
Proven experience managing staff, multiple projects/properties and regional level experience preferred
Must have strong leadership skills, be able to work independently, and handle a project-based workload with big-picture focus.
Proficient in MS Office (MS Word, Excel and Outlook), MRI or Yardi software use is a plus
Bilingual skills helpful
Construction knowledge preferred
DESIRED SKILLS AND ABILITIES:
Must have excellent organizational and administrative skills
Must be able to work and organize multiple projects simultaneously
Must be able to effectively communicate with all levels of individuals and Team Members
Must have an extensive knowledge of all aspects of multifamily property maintenance
Compensation varies with skills and experience. Successful completion of background check, credit check, E-verify, and drug test required for all team members. We are an Equal Opportunity Employer.
If you would like to be a part of our growing S & S Team and meet the requirements, email us your resume TODAY! We look forward to hearing from you.
Benefits provided
401K Match
401K Plan
Dental Insurance
Health Insurance
Optical Insurance
Paid Vacations
© 1999 - 2019 apartmentjobs.com | PMJobs.com
Top