Top
This job ad is expired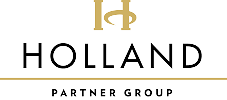 Property Manager (2018-5991)
Denver, CO 80246
The Property Manager administers and maintains all phases of community operations under the direction of the Regional Manager. Works closely with the Maintenance Manager to monitor all maintenance activities in an effort to ensure resident requests and preventative maintenance programs are performed correctly and in a timely manner. Manages the overall marketing and promotional efforts more specifically, manages advertisements including all on-line and in-print ads, signage, mailings and other distributions as required by Regional Vice President. Maintains a positive relationship and open communication with all Corporate, Administrative and Maintenance staff to ensure excellent customer service, teamwork and accountability. Ensures the completion of various daily, weekly, and monthly reports in a timely and accurate manner. Reviews reports and makes operating recommendations to the Regional Vice President. Performs all other duties as directed by the Regional Vice President, and assist the overall team effort in any way possible.
The Property Manager represents and promotes Holland's Core Values of Great People, Great Business, Deliver Exceptional Customer Service and Have Fun!
Qualifications
A minimum of three to four years previous experience in residential or commercial property management is required. Marketing and budgeting experience preferred as well as sales or multi-family leasing and/or product sales experience. Excellent training ability and experience with training multiple staff members is preferred. Minimum of one-year previous supervisory experience is required. A strong familiarity with unit turn, maintenance, grounds keeping, painting and landscaping procedures is essential.
Must have competency in the following:
Excellent communication, organizational and leadership abilities
Consistent follow through on issues and administrative tasks
Computer literacy and familiarity with on-site software systems - Yardi software experience preferred
Competency in Microsoft Word, Excel and Outlook
Strong diplomacy and crisis diffusion skills
Financial understanding and ability to formulate strategies based on property data
Ability to deal well with people
Good verbal and written communication skills
The ability to prioritize and perform multiple tasks concurrently
Strong customer service orientation
Telephone, fax, photocopier
Basic office organizational skills: filing, supplies inventory and ordering, mailing/shipping, office equipment upkeep/contract maintenance
Ability to understand and clearly explain legal documents
Fluency in English both verbally and non-verbally
Driver's License required
Education: High school diploma or equivalent is required. A college degree or related coursework is preferred. In addition, the position requires the ability to accurately perform basic to intermediate mathematical functions.
Physical requirements: Ability to lift, push and pull up to 20lbs. Hearing and visual ability to observe and detect signs of emergency situation required.
Benefits provided
401K Match
401K Plan
Bonus Program
Dental Insurance
Health Insurance
Life Insurance
Long Term Disability
Optical Insurance
Short Term Disability
Jobs like this are also known as:
Apartment Manager
Assistant Manager
Community Manager
Floating Property Manager
Portfolio Manager
Property Manager
© 1999 - 2019 apartmentjobs.com | PMJobs.com
Top