Top
Apply Now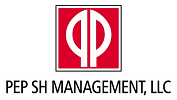 Operations-Marketing Specialist
Pierce Education Properties Addison, TX 75001
About this job
The Operation Specialists assists SVP/Regional Manager in directing the overall operational management and or leasing and marketing management of an asset throughout the portfolio in accordance with PEP Company policies and procedures. This position may serve as a troubleshooter and/or fill in for Property Manager and Operations-RSM and or Leasing/Marketing management at an asset that may have an extended opening or need additional support to achieve specific goals and initiatives. The Operations Specialists are provided weekly assignments that require 80% travel, sometimes including weekend coverage. Can be based out of any city that has a hub or major airport.
Responsibilities:
It is necessary that the Operations Specialist be knowledgeable and able to perform these duties as they are required on all site visits. There are items listed below that will only be required in the absence of an Executive Director, RSM/Assistant Manager or Leasing and Marketing Director. This list is not exclusive and the Operations Specialist may be required to perform other duties and tasks that are not listed below.
Participate in the planning and implementation of marketing plan
Assist with leasing responsibilities to maximize occupancy
Maintain an excellent customer service relationship by adhering to the Pierce Education Properties
Assist in conducting training for property staff on Company policies & procedures
Interview candidates for available property positions and participate in the selection process of new hires by making recommendations to the Regional Manager/SVP
Assist in conducting new hire orientation for on-site positions
Assist in conducting training for leasing consultants and property staff
Assist in scheduling and managing leasing consultants while working at the assigned property
Assist in addressing employee-related issues
Assist in conducting performance appraisals for leasing consultants and property staff
Participate in property inspections, quarterly, move-in and move out and turn procedures
Assist the Executive Director in supervising maintenance staff, and when necessary, directly scheduling property repairs with outside contractors
Monitor maintenance service responses to ensure a high degree of resident satisfaction
Coordinate preparation and processing of leases and related paperwork for approval by Executive Director or Regional Director/SVP
Ensure accurate record retention and property compliance with record retention policies for approval by Regional Director/SVP
Perform various administrative tasks as needed
Assist in preparation of weekly and monthly reporting requirements
Responsible for helping property meet budgeted revenues, expenses, and Net Operating Income
Address complaints and resolve issues in a timely and professional fashion
Retain accurate records. Audit lease files as required
Serve as primary manager of the property in the absence of the Executive Director, Assistant Manager/RSM or Leasing and Marketing Director. Fill in for open positions as necessary:
Supervise onsite staff and oversee daily operations
Negotiate lease renewals with current residents and lead renewals efforts
Collect and accurately post rent and other income; Make daily bank deposits
Monitor and follow up on bad debt to include preparation of late notices, resident and guarantor contact, and filing of evictions
Maintain key control of occupied and vacant units
Assist residents with the move-out process
Assist in directing and assisting workers in the scheduling and performance of turn events
Process security deposits in a timely manner
Process accounts payable invoices and checks for approval by Executive Director or Regional Director
Write up and file service requests from residents upon receipt, and take necessary steps to ensure timely response by appropriate staff
Address complaints and resolve issues in a timely and professional fashion
Plan and execute community social activities
Compile and submit payroll reports; Enter and approve payroll if requested by Regional Manager
Handle resident emergencies in professional manner, documenting all events and following PEP incident protocol/procedure
Lead weekly staff meeting (in absence of Executive Director)
Responsible for the general upkeep and cleaning of office, clubhouse, and buildings
Perform any or all other duties and tasks as assigned
Reporting Relationships
This position reports directly to the SVP/Regional Manager
Qualifications:
Employed in student housing for a minimum of four years
College degree preferred
This position is 80% extensive travel, including air travel and driving
A valid driver's license and current automobile insurance is required.
Must have ability to rent an automobile according to car rental requirements
Must be at least 25 years of age to be able to meet some car rental requirements
Computer literacy required
Entrata experience preferred
Must possess strong grammar and general mathematical skills
Operations-Marketing and Leasing skills preferred
Must have excellent communication, customer service and organizational skills
Base residency near an airport hub and weekly travel cost will be considered upon interviewing
Ability to work flexible schedule which may include weekends as necessary to fulfill job assignment
Benefits provided
401K Match
Bonus Program
Dental Insurance
Empl. Assistance
Health Insurance
Internal Training
Life Insurance
Optical Insurance
Paid Vacations
Personal Days
Relocation
Share this job on...
© 1999 - 2018 apartmentjobs.com
Top