Top
This job ad is expired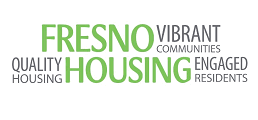 Property Specialist II
Fresno, CA 93703
On-site living required, position includes a 2br/1ba apartment

The Organization:
The Fresno Housing Authority, a national leader in developing and maintaining affordable housing communities, works to create vibrant communities, build quality affordable housing, and support the success of approximately 50,000 residents through­out Fresno. The Authority is seeking a results-driven and highly motivated individual to develop and implement programs that support all resident service activities.
The Position:
This part-time position oversees operations at a 20 unit permanent supportive housing complex for persons who are chronically homeless and/or have a severe mental illness. Fresno Housing operates this complex with the "Housing First Model" affording residents the opportunity to transition from a state of homelessness to one of housing stability.
Education and/or Experience:
High School diploma or possession of a certificate of equivalent High School Achievement (GED) and the equivalent of two (2) years of housing, social service or general office experience in a similar agency involving a high volume of public contact.
Important Application Information:
Final Filing Date: Monday, March 5, 2018 by 12:00 PM
To apply, candidates must submit a fully completed application and a resume through the Fresno Housing online job portal at www.fresnohousing.org/careers
EOE M/F/D/V/SO
Location: Fresno, California.
Organization: Fresno Housing Authority at www.fresnohousing.org.
Compensation. $19.52- $23.73/hr
Benefits provided
401K Match
401K Plan
Dental Insurance
Empl. Assistance
Health Insurance
Intern Programs
Internal Training
Optical Insurance
Paid Vacations
Personal Days
Jobs like this are also known as:
Apartment Manager
Assistant Manager
Community Manager
Floating Property Manager
Portfolio Manager
Property Manager
© 1999 - 2018 apartmentjobs.com
Top