Top
Apply Now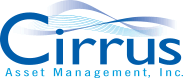 Assistant Manager
Van Nuys, CA 91406
At Cirrus Asset Management, developing loyal customers is our way of life. We strive to be the most trusted, respected, and innovative company in the rental housing industry. We believe excellence in management is not a product but rather a team-oriented process. We enhance the process by recognizing and embracing innovations in both technology and methodology, which in turn maximize property performance for our clients. In 2007, founder Steve Heimler built Cirrus' executive team of industry veterans with more than 150 years combined experience in all aspects of property management. Our reputation for integrity, innovation and measurable results has rapidly spread among institutions, banks, portfolio owners and individual investors. Today, Cirrus directly manages or asset-manages a portfolio of properties valued at more than $2.5 billion. We hold licenses in a growing number of states and currently manage more than 11,000 apartments.
We are seeking a high energy Assistant Manager to join our team for a large and high profile apartment community in Van Nuys. **Direct experience is required for this position**


Essential duties and responsibilities:

*Assume the community manager's supervisory responsibilities in his/her absence.
*Apartment leasing during peak times.
*Manage timely rent collections and reports to the property supervisor.
*Manage move in and move out files for accuracy and completion. Verify information and enter into property management software platforms.
*Enforce community rules.
*Participate in weekly client and company operations reports.
*Coordinate the maintenance of the property to ensure the quality and timeliness of maintenance efforts.
*Take the necessary steps to ensure both appearance and physical integrity of the property.
*Answer phones and greet customers and residents.
*Complete administrative duties.
*Resident relations.
*Shop and network effectively with competitive properties, thereby getting a better understanding of the market.
*Post ads daily on internet sites such as Craigslist, Apartment Guide, and Apartments.com

Requirements:

*Excellent customer service, presentation, and sales skills.
*Ability to calculate figures and amounts such as discounts, interest, leasing bonuses, proportions, percentages and other basic math skills.
*Must have experience and closing skills. Ideal candidates will have at least 1 year of conventional, multi-unit housing experience, and fair housing training.
*Must have the ability to connect with a variety of people.
*Basic computer skills with Word, Excel, and management software. Yardi experience is preferred.
*The ability to multi-task.
*Business attire.
*Some weekend work may be required.


Here is an opportunity to work for a growing and respected company where you can build a solid future in the rental housing industry and progress in your career. Work in a positive environment with a dedicated and passionate team that is centered on values, unified by a vision, and committed to a mission.

Applicants must have reliable transportation, current driver's license, and automobile insurance.

Please forward your resume in Word format.

Equal Opportunity Employer

Visit our website: www.cirrusami.com
Benefits provided
401K Match
401K Plan
Bonus Program
Dental Insurance
Health Insurance
Internal Training
Optical Insurance
Paid Vacations
Personal Days
Jobs like this are also known as:
Assistant Business Manager
Assistant Community Director
Assistant Community Manager
Assistant Property Manager
© 1999 - 2018 apartmentjobs.com
Top