Top
This job ad is expired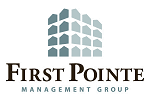 Assistant Property Manager
Woodland, CA 95695
At First Pointe Management Group (FPMG), we specialize in acquiring and developing distinctive properties. We aim to attract and reward the most talented associates in our industry. We aspire to challenge you daily and develop enduring skill sets built on core values like trust, integrity, respect and excellence. We know that every day you can make a difference in someone's life. If you are looking for a rewarding career with a proven career path, FPMG is the place for you! Looking to join our team of wildly talented associates?
Apply today for our open Assistant Property Manager position at our 120 unit Tax Credit Apartment Community located in Woodland, Ca. Knowledge of the Tax Credit Program is required.
Assistant Property Manager Job Duties:
Will assist in the daily property operations: Tenant Relations, Maintenance Administration, Rent Collection, Marketing/New Resident Identification and Processing, General Administration, Staff supervision, and reporting. This is a tax credit property; knowledge of the tax credit program is required.
General Office Duties: Assist the manager with: maintaining occupancy and delinquency rates. Ensure the property provides an exceptional living environment for the residents. Complete all lease applications, assists in rental collection, servicing of appropriate notices regarding rent increases, delinquent rents, and other lease infractions. Perform apartment move-in and move-out inspections as scheduled. Greet prospective tenants and tour available units when necessary. Maintain traffic reports and following up on all prospects. Maintains and enforce guidelines for Fair Housing Act. Update reports for manager as required. Supervise leasing and maintenance staff in the absence of property manager. Perform routine physical inspection of property to report any service needed to maintenance staff.
Leasing: Maintain knowledge of available rental units. Taking prospective tenants on tours of the model/community. Following up on leads through telephone inquiries and guest cards. Preparing market reports for comps within the area and make recommendations. Being able to physically shop the market and know the current "specials" of competitive properties. Prepare weekly traffic/renewal status reports. Assist leasing consultants with: training, motivating, role playing and leasing when needed.
Job Requirements:
1-2 years of prior experience in an assistant manager in an apartment community; prior experience with a Tax Credit property is required.
Computer knowledge with the following software: MS Office. Yardi, Yieldstar and Pop Card. High School diploma is required.
Knowledge of Fair Housing rules and regulations.
Ability to be assertive and possess excellent interpersonal and communication skills.
Ability to project a professional appearance at all times.
Must have a reliable automobile, insurance, and good driving record.
About the role:
Schedule: Monday-Friday from 8 am to 5 pm.
Location: Woodland, CA
Compensation: Competitive salary range
Benefits: Full benefits package
What's in it for YOU?
We offer competitive compensation and excellent benefits including: * Medical, Dental, Vision * 401(k) plan * Life and Long Term Disability Insurance * Paid time off and holidays*Personal and Professional Development Opportunities* Housing Discounts* Tuition Reimbursement*
Please apply through this link:
https://workforcenow.adp.com/mascsr/default/mdf/recruitment/recruitment.html?cid=b566c9e0-de1e-49a4-9464-b338295be70c&jobId=173388&lang=en_US&source=CC3&ccId=19000101_000001
Benefits provided
401K Plan
Bonus Program
Dental Insurance
Health Insurance
Internal Training
Life Insurance
Long Term Disability
Optical Insurance
Paid Vacations
Personal Days
Jobs like this are also known as:
Assistant Business Manager
Assistant Community Director
Assistant Community Manager
Assistant Property Manager
© 1999 - 2019 apartmentjobs.com | PMJobs.com
Top