Top
Apply Now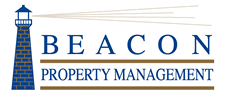 Maintenance Tech, Rialto
Rialto, CA 92376
We are a leading property management company in the Inland Empire. We
have an immediate opening for a full time Apartment Service
(Maintenance) Technician for a 360 unit apartment community in Rialto,
California.
Must be available to work after hours and on weekend (overtime) and be on call for emergencies.


The ideal candidate will provide timely and courteous response to all
resident requests for repairs and maintenance. Will have experience in
apartment maintenance, specifically in plumbing, electrical, carpentry,
appliance repair, HVAC and general apartment maintenance. Must have at
least 3 years of experience in apartment turns and work orders.
Must have professional attitude and appearance.


We offer a competitive salary and benefits package.
$16- $17.00 per hour to start, negotiable DOE/DOQ


Must have a valid driver's license and vehicle insurance.
All candidates must pass a pre-employment drug screen and criminal background check
Jobs like this are also known as:
Apartment Maintenance
Assistant Maintenance
Facilities Technician
Maintenance - Intermediate
Maintenance Engineer
Maintenance Technician
Make Ready Technician
Service Technician
© 1999 - 2019 apartmentjobs.com | PMJobs.com
Top