Top
Apply Now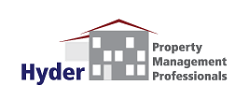 Property Manager
San Diego, CA 92101
Seeking an experienced and highly motivated onsite Manager position for a 200 unit affordable housing community for seniors in nearby area.
You are responsible for all phases of operation of the community, including, but not limited to the supervision of the general administration, personnel oversight, financial management and maintenance aspects of the physical asset.
Rent Free Unit, excellent salary and benefits.
Qualifications
• Successful candidate must have at least 3 years tax credit experience. • Must have proven 3 years Property Management experience including leasing operations. • Knowledge of the Annual Recertification process. • Computer literate, specifically MS Word, Excel and Outlook for Windows. • Possess strong customer service, leadership, multitasking, excellent communication and organizational skills and ability to manage and maintain a superior apartment community. • Must be flexible to work after-hours in emergency situations. • Must maintain a valid Drivers License at all times. • Must maintain valid automobile insurance at all times. • Ability to manage finances and work within a budget. • Personal appearance compatible with image of community, positive attitude, good sense of humor, energetic, assertive, and capable role model for subordinates. • Demonstrate integrity on personal as well as a professional level. • Attentive to details. • Team player with a strong work ethic and ability to interact with a variety of people and personality types. • Ability to solve problems involving residents, personnel, finances, and emergency situations while remaining calm and professional. • Goal oriented. • Driven to further professional growth and education in the industry.
Education
High School diploma or equivalent minimum.
Benefits provided
Dental Insurance
Health Insurance
Internal Training
Life Insurance
Optical Insurance
Paid Vacations
Personal Days
Jobs like this are also known as:
Apartment Manager
Community Director
Community Manager
Community Supervisor
General Manager
Property Manager
© 1999 - 2019 apartmentjobs.com | PMJobs.com
Top